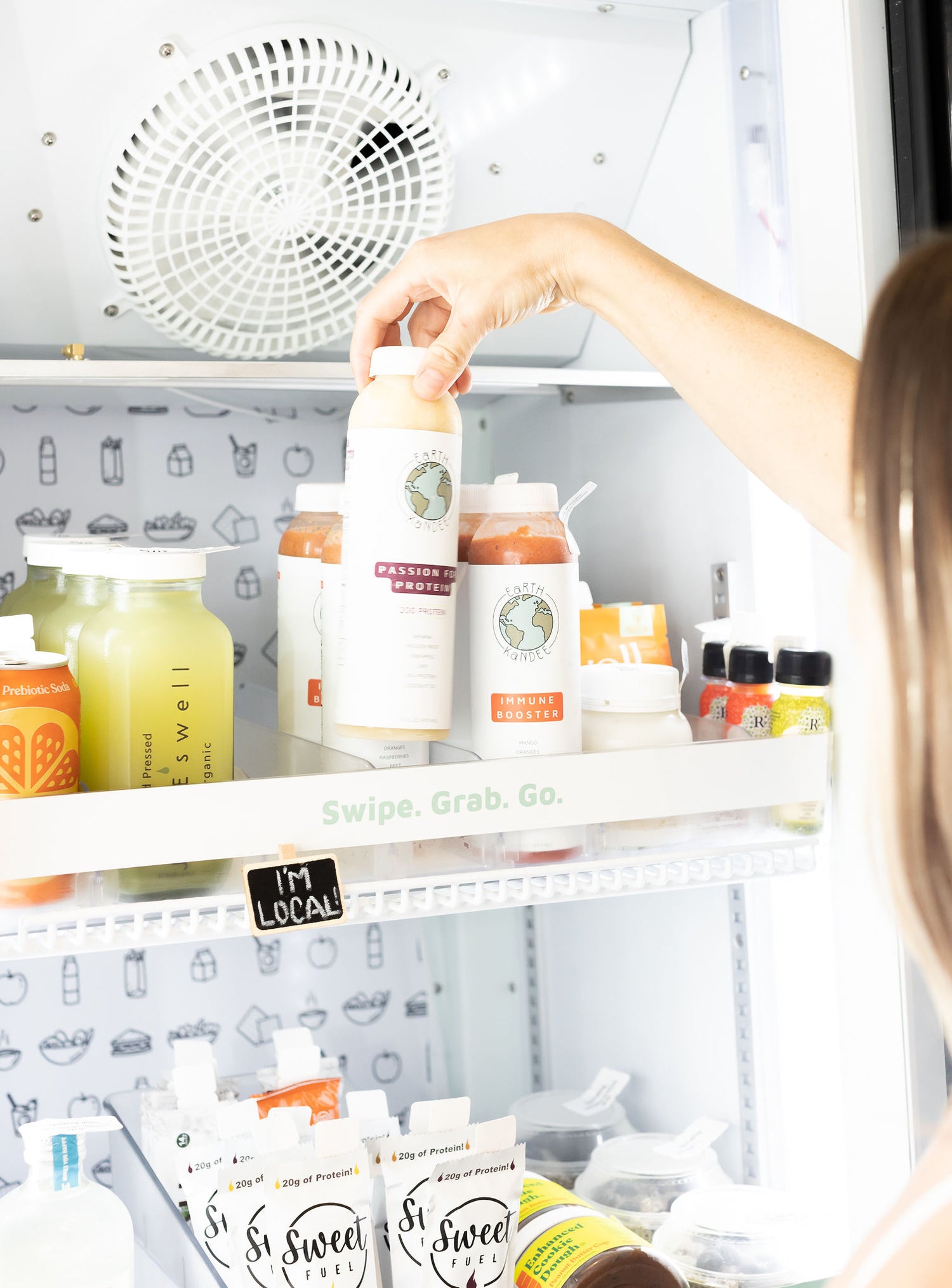 Handsoff, Turnkey Solution
Experience the ultimate convenience with our smart fridge installation - a seamless process that takes just 10 minutes. Sit back and relax as we handle everything from stocking it with fresh, healthy goodies to managing orders and ensuring regular maintenance.
Happy Employees
Access to fresh, healthy food is proven to increase productivity & promote overall well-being.
Support Local
Our smart fridges are thoughtfully curated with an array of healthy food options from exceptional small, local businesses as well as brands you know & trust.
See What's in Stock Now